Zsolt Lavicza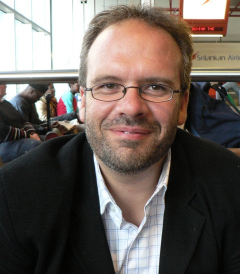 Linz School of Education · STEAM Education Centre · Johannes Kepler University, Linz, Austria
Univ-Prof. Dr. Zsolt Lavicza (BA, BA, MS, MA, MPhil, PhD) Zsolt Lavicza has worked on several research projects examining technology and mathematics teaching in classroom environments at the Universities of Michigan and Cambridge. In addition, Zsolt has greatly contributed to the development of the GeoGebra community and participated in developing research projects on GeoGebra and related technologies worldwide. Currently, Zsolt is a Professor in STEAM Education Research Methods at Johannes Kepler University's Linz School of Education. From JKU he is working on numerous research projects worldwide related to technology integration into schools; leading the doctoral programme in STEAM Education; teaching educational research methods and coordinating research projects around the world.
Robert Pontecorvo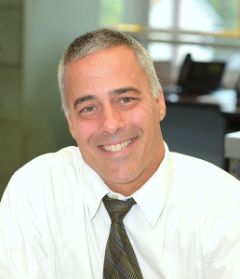 GeoGebra · Assessment/Relations Lead · New York, USA
Robert Pontecorvo is a professional educator with over thirty years of experience teaching Mathematics in both the public and private sectors.  He has served as the District Coordinator of Mathematics for the Sewanhaka Central High School District (the largest school district in Nassau County in Long Island, NY) where he oversaw more than eighty-five math teachers of grades seven through twelve.  Rob has been an Adjunct Professor for Adelphi University's and Queens College's Math Education Program and even taught mathematics on live television for three years.  Rob has enjoyed a close relationship with GeoGebra since 2017 when, because of his initiative, he helped GeoGebra become the first calculator app permitted on a device for NY State high stakes exams.  He happily joined the GeoGebra team in 2021 as their Assessment/Relations Lead.  Rob lives on Long Island with his wife, Bonnie, his children, Kayla and Matthew, and his labradoodle Cookie-Jellybean.
Michael Borcherds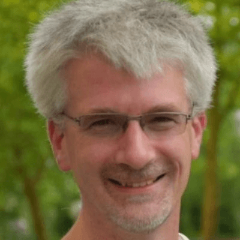 GeoGebra · Chief Technology Officer · Birmingham, England, United Kingdom
Michael has always has a strong interest in Mathematics and Computing. When he was 17 he wrote a program to find derivatives of functions and graph them. After that he studied Mathematics at Oxford University. While he was there he wrote some more programs for the Acorn Archimedes to allow old 8-bit games to work from the BBC Micro and ZX Spectrum. After that he became a maths teacher and developed his own dynamic geometry program (first for the Acorn Archimedes, then also for the Apple eMate, Microsoft Windows and Linux).  In 2007 a colleague showed him GeoGebra and he started using it extensively in his teaching and created some Moodle courses using the old Java Applets. Then he started adding features - the first one was to add some more segment decorations. Soon after that it was occupying every evening and weekend then in 2011 (after a sabbatical year) he switched to just a small amount of teaching and dedicated most of his efforts into making GeoGebra the best software in the world for students to explore mathematics in.
Tim Brzezinski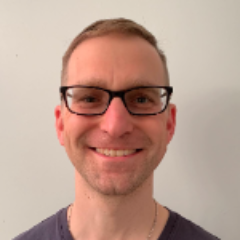 Independent Mathematics Teacher, Mathematics Education Consultant Brzezinski Math · USA
Tim Brzezinski is a full-time Instructional Math Coach at Clinton Avenue School (New Haven Public Schools, CT, USA) and a part-time independent mathematics education consultant. He is a GeoGebra ambassador, a certified GeoGebra presenter, and author, and also served as GeoGebra's former Professional Development Director (2020 - 2021). He is also a former full-time high school mathematics teacher (Berlin High School, CT) w/15 years of experience (2002 - 2017) and a part-time mathematics instructor at Central Connecticut State University during this time. In his day-to-day work, Mr. Brzezinski enjoys empowering students to actively engage, explore, discover, and learn mathematics, and he also enjoys empowering other teachers to do the same. In his consulting work, Tim facilitates active and engaging professional development workshops for mathematics teachers and administrators worldwide.  In these workshops, he demonstrates how many EdTech apps can serve as powerful platforms that effectively foster active, student-centered, and differentiated discovery-based learning, meaningful remediation, and ongoing formative assessment.  Mr. Brzezinski also continues to author interactive GeoGebra resources for his students and for mathematics teachers worldwide.  Tim is also a non-professional magician and enjoys spending lots of time with his wife Ashley and their four energetic boys. More ideas for teaching and learning on these platforms: