Information below taken from this Wikipedia article. To explore in Augmented Reality, see the directions at the bottom of this page.
DESCRIPTION: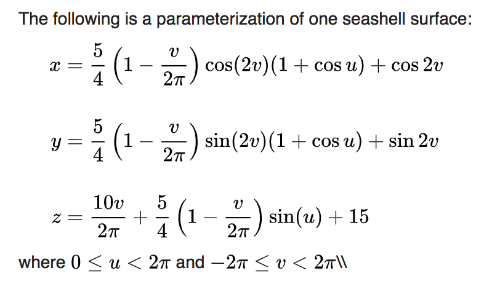 Note: In the applet below, we use the coefficient k = 2 instead of in all the surface equations. How does changing the value of k affect the overall surface?
TO EXPLORE IN AUGMENTED REALITY:
1) Open up GeoGebra 3D app on your device. 2) Go to MENU, OPEN. Under SEARCH, type the resource id (in URL above): hsusydws 3) The four sliders you see are at the top of the algebra view.