Open Middle Sector Area Exercise
Using digits 0-9 no more than one time each, fill in the blanks to make a true statement.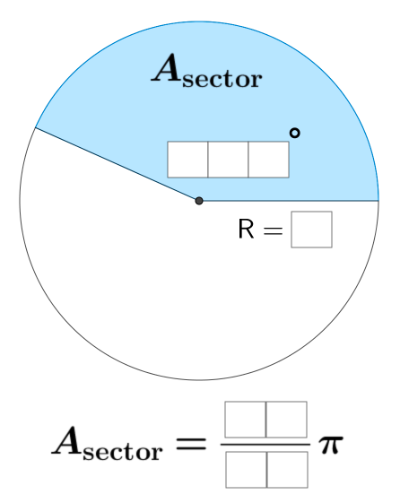 Enter digits in the input boxes below to create various setups! Can you create an accurate setup where no digit repeats?
Create another valid setup that is ENTIRELY DIFFERENT from your setup above.
What is the highest possible central angle you can create (under 360°) given this no-repeated-digit constraint?